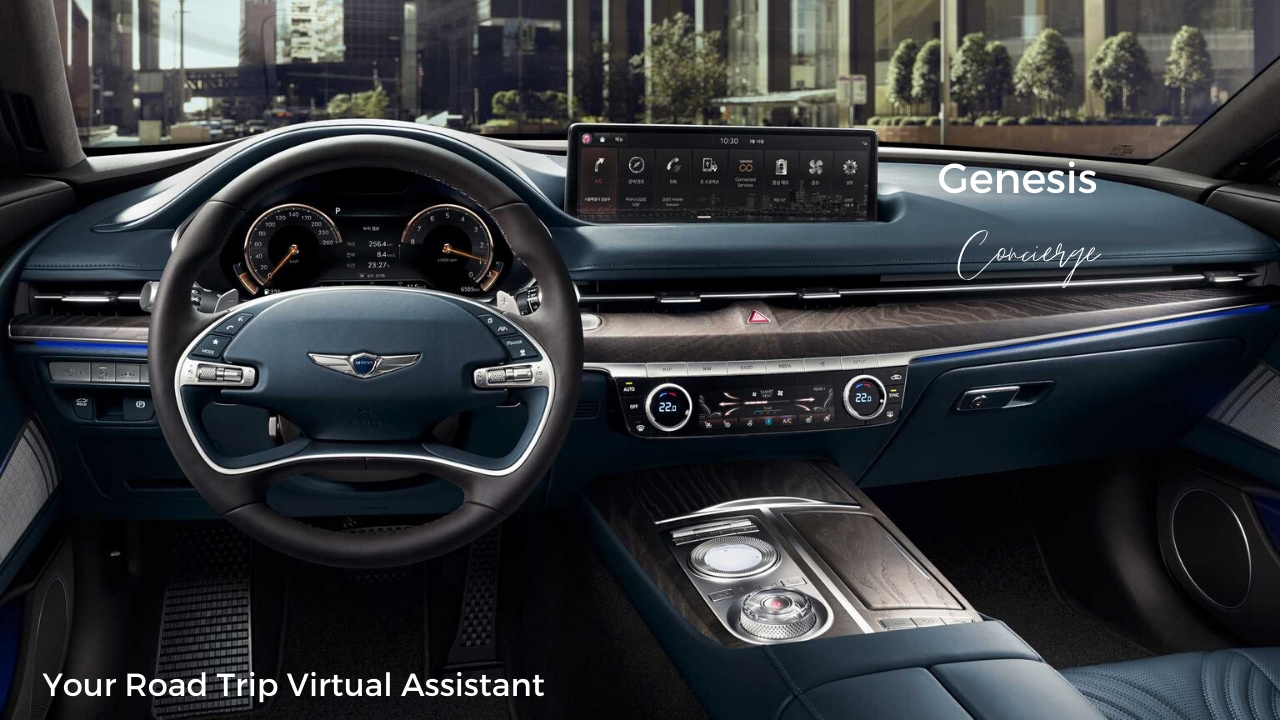 Maximum Overdrive, yes, the Stephen King horror flick where the diesel trucks come alive and chase after humans. This was what instantly popped into my head when I began researching the artificial intelligence driven Genesis Intelligent Assistant app. I wondered, have our cars gotten too smart? Will they be taking over the world like the famed Transformers who claim to be "helping" our world when I have only ever witnessed mass destruction in their battles with Megatron…
After my brief search to ensure that the Allspark truly had been destroyed, I felt at peace and quite curious to learn about what will surely be an incredible road trip companion for Genesis owners this summer. The Genesis Intelligent app has been designed to save the driver time and provide a higher level of convenience. It offers features such as:
Remote Start with Climate Control (if equipped)

Remote Stop (if equipped)

Search and send Points of Interest (POI) to your Genesis vehicle---> great for reaching those road trip stops of interest!

Access your saved POIs----> So you can plan next year's road trip!

Lock or unlock the door remotely

Activate Horn and/or Lights remotely

Find your Genesis vehicle---> Great if you have decided to park and adventure in an off-the-beaten path location.

Make a service appointment----> taking away the begrudging task of remembering to service your vehicle on time.

Access Blue Link Customer Care

Access maintenance info and Monthly Vehicle Health Report----> FINALLY get the most out of your vehicle!!

View your profile

Take advantage of Google's powerful destination search via the Blue Link Navigation Services button (voice recognition) and navigation display or through the Blue Link mobile app to send a destination to your car

Remote Start with Climate Control: Now includes an engine timer (1-10 minutes), remote stop, remote climate control and remote defroster

Automatic Collision Notification (ACN) and SOS Emergency Assistance: Includes primary subscriber notification via SMS and e-mail
The only thing the Genesis Intelligent Assistant won't do is answer that ill-fated question of "where do you want to go to eat?" See first hand what the Genesis Intelligent experience is like by test driving a Genesis today!
Imagine your smooth, luxuriously comfortable experience the Genesis could provide for your summer road trip!
Schedule your Test Drive Today
Resources:
-https://www.hyundainews.com/en-us/releases/1916 Accessed on Monday, June 22nd
-https://www.genesis.com/us/en/genesis-owners.html Accessed on Monday, June 22nd